Subscribe: Apple Podcasts | RSS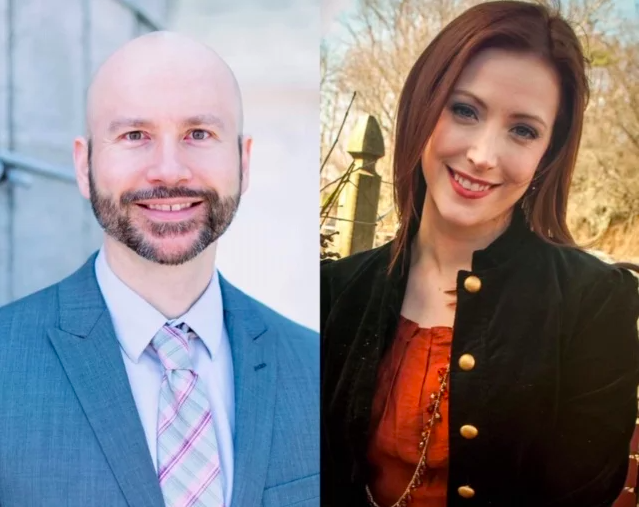 Today's returning guests are Greg and Ashley from AttractWell, which supports coaches, course creators, consultants, and network marketers from startup to 7-figures and beyond. AttractWell provides all the tools you need to grow with ease, online and offline, and in this episode, Greg and Ashley are talking specifically about how you can start leveraging automation in your coaching business!
If you'd like to learn more about how automation can help you serve more clients in less time, making things easier for you and your clients, go to https://www.naturalborncoaches.com/attractwell today to register for The Launch Challenge by AttractWell!
What We Cover in This Episode:
The impact that tech burnout and annoyances in the industry is having

The ways AttractWell helps coaches build email sequences and campaigns
A look at conditional response automations

Setting reminders and follow up plans – made easy

A breakdown of content delivery systems within AttractWell
Some possible benefits and downfalls of using ChatGPT in the coaching industry
More on AttractWell: The Launch Challenge
QUOTES:
"A lot of folks come to us who are maybe taping together 7 different systems, and that's why they wind up coming in working with us at AttractWell, because they can simplify what they do."
"It's really just a matter of taking things that you often repeat that take up your time and creating little robot versions of yourself that do those things for you."
"Automating some things so that you know you have the trusted system that can free up your mental space to think about other things that are way more important."
"You can have content delivery systems that can ideally start delivering to your client immediately after they purchase, [such as] a program or a series of calls with you."
"You own voice is the most important thing you can cultivate in a business online, [ChatGPT] is a great way to give yourself ideas and frameworks of things that work, structurally speaking, but you have always got to make it your own."
"What most of us really need are just a couple of things that make perfect sense for us, and that does not have to be headache-inducing where technology is concerned."
LINKS:
Join The Launch Challenge by AttractWell!
AttractWell's Website & Free Facebook Group
Episodes 684 and 650 with Grey and Ashley
Subscribe to Marc's Monthly Print Newsletter, Secret Coach Club!
Are you unhappy with your online brand? If so, you can get a free website makeover from Pinnacle Brands! There's no catch and no obligation, but spots are limited. To get your free website makeover, go to https://www.naturalborncoaches.com/makeover!