Subscribe: Apple Podcasts | Android | RSS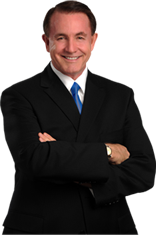 JV Crum III is a business coach, speaker, marketing expert, host of the "Conscious Millionaire" podcast and author of "Conscious Millionaire: Grow Your Business By Making a Difference". He's built and sold a number of successful companies, and tells how he's built a successful coaching one!
BECOMING A COACH 
JV was looking for a calling and wanted to be a part of helping people build positive businesses around the world.
GETTING NEW COACHING CLIENTS
He recommends doing Christmas gifts for clients and prospects!
BEST COACHING RESOURCES
MOST IMPACTFUL BOOKS
"Illusions" by Richard Bach
"Everything Counts" by Gary Ryan Blair

CURRENT COACHING PROJECT
JV is working on a "Millionaire Inner Zone" program and is releasing two new podcasts.
INTERVIEW LINKS