Subscribe: Apple Podcasts | Android | RSS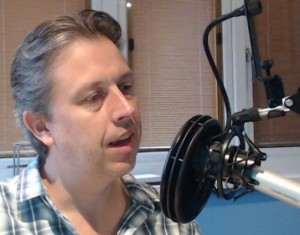 David Ralph is the host of the popular podcast; "Join Up Dots", and has a huge audience with the candid, informal style of his show.  He stops by to share with Coach Nation how he built his coaching and podcast businesses, and we turn the tables on him with his own "Sermon On The Mike"!
BECOMING A COACH 
David wanted to be a DJ on the radio when he was a kid (and he tells us a powerful story relating to that!), and was in insurance and banking when he hit the real world.  Those things weren't a fit for him, but he came around full circle as a podcaster.
SOME POINTS FROM THE INTERVIEW
– When choosing what you want to do in life, look back at what you enjoyed doing as a child and see what you were drawn to.
– David has had his share of haters, and tells us how he deals with them!
– Use "batching" as a time management strategy to increase productivity.
– David has been very creative with his podcast, including coming up with an interesting hook (his "Sermon on the Mike" to draw listeners in)
INTERVIEW LINKS
Join Up Dots (David's Podcast)