Subscribe: Apple Podcasts | RSS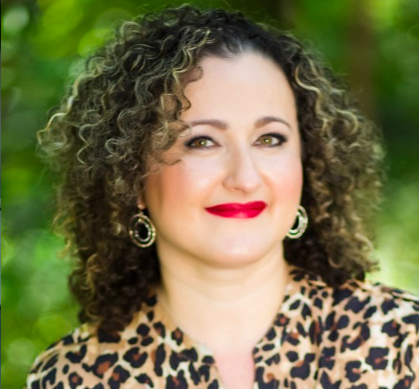 Have you considered adding a group coaching program to your offerings, or are you looking to improve your current group coaching program? Group coaching is something that I've offered clients in my business, and there can be a lot to it, which is why Milana Leshinsky of Coaching Genie is back on the podcast today. Milana is an expert in creating a scalable coaching business with simplicity, and you're not going to want to miss what she has to say in this episode!
You can download Milana's FREE planner now at www.coachinggenie.com/naturalborncoaches to discover how ready you are to deliver a highly effective coaching program!
Don't forget, you can get exclusive video content to grow your coaching business at www.naturalborncoaches.com/youtube.
What We Cover in This Episode:
Milana talks about the way she was able to identify the big gap that exists today in group coaching programs
How to tell if you are ready to offer group coaching to your clientele
Why group coaching is not just coaching anymore
What you can do to create value in your group coaching program, from the experience to the software you use
A key difference in smaller group sizes compared to larger groups as it pertains to coaching and teaching
What to know about cohort group coaching versus open enrollment groups
Milana's thoughts on buying, building or borrowing your audience to sell your group coaching program
A look at Coaching Genie's Coaching Program Planner and how you can get yours today
QUOTES:
"The Coaching Genie was born to consolidate all the moving pieces of all the things that you do as a coach in your programs."
"As coaches we aren't just creating courses, we are not just delivering content, we give people feedback, we want to track progress and we want to monitor how they are doing."
"The value doesn't just come from me, the coach, the value comes from the group. The value comes from the resources and the content, and the value comes from the space you create."
"People really appreciate a masterful facilitator."
"Group coaching programs can actually be priced higher than one-on-one because of how much value you create if you build it into the group coaching program."
LINKS:
Get The Coaching Program Planner for FREE!
Milana's "Groups That Sell" Live Training (Thursday, August 3, 2023 at 1 pm EST). Register here!
Coaching Genie's Website
Milana's Website & Books
You can get all the details now for the brand-new Secret Coach Club 2.0 at http://secretcoachclub.com/!
Are you unhappy with your online brand? If so, you can get a free website makeover from Pinnacle Brands! There's no catch and no obligation, but spots are limited. To get your free website makeover, go to https://www.naturalborncoaches.com/makeover!