Subscribe: Apple Podcasts | RSS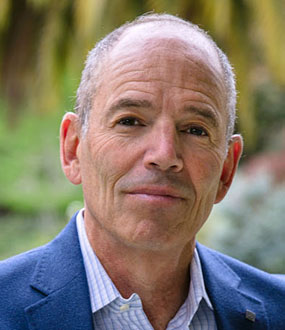 In May of 2021 I had a very special guest join me on the podcast, and listeners commented that it was one of the most powerful episodes they've heard on the show. That's why I wanted to bring back Marc Randolph, a veteran Silicon Valley entrepreneur, advisor, and investor. As co-founder and founding CEO of Netflix, he laid much of the groundwork for a service that's grown to 150 million subscribers, and fundamentally altered how the world experiences media. This one was too good not to share again, and as always, please let us know what you took from this conversation with an amazing entrepreneur!
What We Cover in This Episode:
The amazing story of Netflix, Blockbuster and Amazon

Why you should be discovering what you are good at and what brings you joy

The real reasons Marc left Netflix to further his mentoring career

His mentoring journey and how he built his business based on commitment via equity

Ways to start seeing the progress in the person, not just the company

His mentoring style, plus how he now incorporates that into his podcast

QUOTES:
"If success means anything, it is being able to pick and choose what you do."
"For me, success as a mentor is not necessarily if the company succeeds"
"The most valuable thing you can do, especially as a mentor, is to be honest."


LINKS:
His Book, That Will Never Work
Find Marc on Clubhouse
No Rules Rules: Netflix and the Culture of Reinvention by Reed Hastings & Erin Meyer
Episode #776: Best Of: Steve Chandler: The Forgotten Art of Relationship-Building!
Subscribe to Marc's Monthly Print Newsletter, Secret Coach Club!
Get $500 Off Your First Website With Pinnacle Brands – Our Exclusive Sponsor!