Subscribe: Apple Podcasts | RSS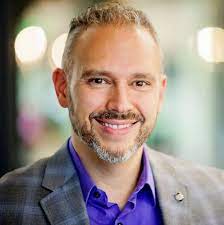 As we finish 2021 and enter a brand-new year, many coaches are focusing on the financial health of their businesses. For this reason, I wanted to bring back an expert on the subject, Chris Miles, to share his expertise on all things financial. In this episode, Chris reveals how he became financially free, what you can do as a coach to develop passive income sources, and so much more!
*****
How would you like to build your dream coaching business, and would you like to work directly with me and get my help to do it? If so, I'm now accepting applications to my next Construct Your Dream Coaching Business Group Program, where I'll work with you over 12 weeks to get your coaching business rocking and rolling! To apply, go to https://marc-mawhinney.lpages.co/construct/, and I'm looking forward to working with you soon!
There are a million Facebook Groups out there (and you're probably a member of a lot of them), but The Coaching Jungle Facebook Group is different! It's where you'll find tens of thousands of amazing coaches sharing advice and giving accountability to each other, along with a healthy dose of motivation to grow your coaching business, each and every day. Swing on in and join The Coaching Jungle Facebook Group!
Make sure to check out Secret Coach Club, my monthly hard copy newsletter that's delivered to your mailbox each month! In it, I share my best strategies and advice for getting new coaching clients – all for about $3 a day, with flexible subscription options. Learn more at https://www.secretcoachclub.com/, and don't delay!
In this episode you'll hear:
How Chris became financially free after realizing that the real power is in alternative investments
The way he navigated the Covid pandemic by using contrary marketing
Chris's transition from 60 hours a week to just 10 to 20 hours of work each week
The difference between residual income and passive income
Strategies to start building passive income within your business, and outside your business
QUOTES:
"The truth is, people aren't retiring financially free, they are not getting to the place they want to be, and it does not address the here and now. How do I actually prosper today?"
"What I have noticed with coaching businesses is that when you are desperate for business that is the very time people don't want to hire you."
"Whether you know it or not, you are putting off and omitting these kinds of frequencies. You're putting off stuff that is either going to be a place of power and attraction or a place of repulsion because of your desperation."
"What we are trying to do is create freedom of prosperity for all people."
LINKS:
Episode #51: Chris Miles: Cash Flow Expert Gives His Business Building Advice
Indistractable by Nir Eyal
*****
Marc's Construct Your Dream Coaching Business Group Program
Get His Monthly Hard Copy Newsletter, Secret Coach Club
Join The Coaching Jungle Facebook Group!
Learn A Unique Way of Doing Joint Ventures That Can Add 5 (or Even 6 Figures of Additional Revenue into Your Business Every Year —> http://flatfeejv.com/
Get the Coaches' Roadmap for Success (for Free) – Click Here