Subscribe: Apple Podcasts | RSS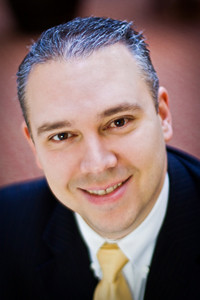 Chris Miles of Money Ripples is a leading expert on how to quickly generate cash flow for his clients. He's been featured across multiple media and educates people through with his podcast "The Chris Miles Money Show"!
BECOMING A COACH 
When he finished college, Chris went out for "real world" experience and became a financial advisor, but after 4 years he decided that he didn't want to do that.  He then sought out advice from some millionaires and was able to retire five months later.  By the end of 2006, he was getting bored and started teaching his approach to clients.
BIGGEST OBSTACLE 
Lack of follow-through from his clients (some get distracted).
GETTING NEW COACHING CLIENTS
Chris has become good at building relationships, and he cooperates with business coaches to help them with their clients.
BEST COACHING RESOURCES
Facebook (specifically groups in Facebook)
MOST IMPACTFUL BOOK
"Change Anything: The New Science of Personal Success" by Kerry Patterson
"Covert Persuasion" by Kevin Hogan and James Speakman
"How to Win Friends and Influence People" by Dale Carnegie

CURRENT COACHING PROJECT
His word for 2015 is "Ready" – he's setting up systems to allow for more growth this year.
INTERVIEW LINKS
The Chris Miles Money Show (Podcast)