Subscribe: Apple Podcasts | RSS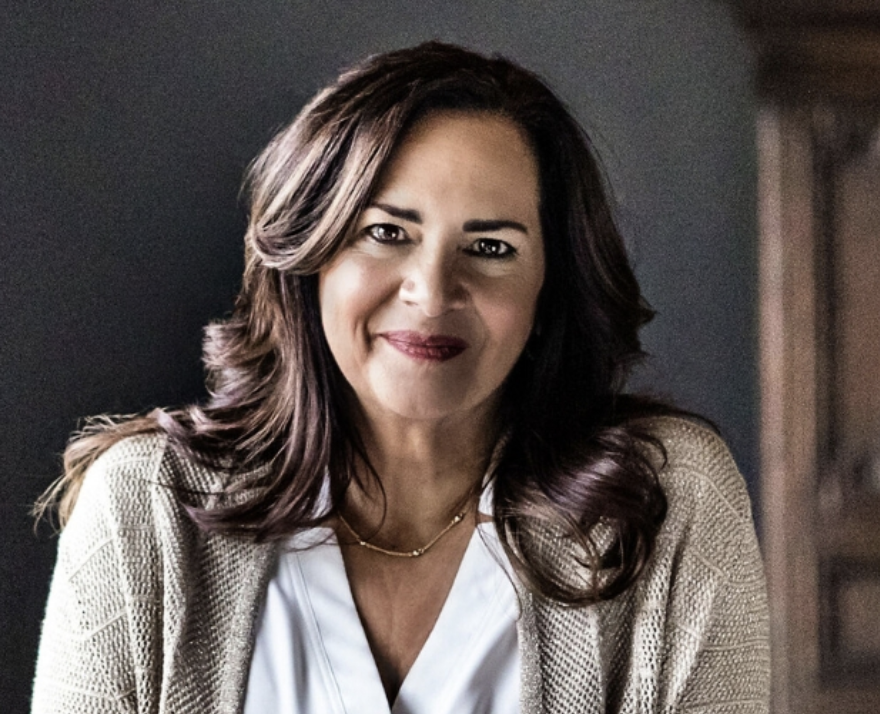 In keeping with the theme last week's episode of helping you have the most successful new year possible, I wanted to bring a very special guest onto the podcast today! Kathy Caprino is a Finding Brave™ Career & Leadership Coach, author of The Most Powerful You, and an International Speaker and Trainer. She is a Forbes Senior Contributor and host of her own podcast Finding Brave, which helps women build rewarding and impactful careers of significance. I truly believe that what Kathy shares in this episode will not only help you finish this current year strong, but it will help you moving forward in becoming your most powerful you!
As a special gift for listeners of this podcast, Kathy is offering a discount of 10% of her Most Powerful You course (for both the Foundational and Accelerate levels)! To enroll now, go to https://mostpowerfulyou.com/ and use the code "MPY10NBC" at checkout to claim your discount.
Kathy also has a 7-day Power Boost Challenge Workbook that you can get for free at https://kathycaprino.com/7-day-power-boost-challenge/!
*****
How would you like to build your dream coaching business, and would you like to work directly with me and get my help to do it? If so, I'm now accepting applications to my next Construct Your Dream Coaching Business Group Program, where I'll work with you over 12 weeks to get your coaching business rocking and rolling! To apply, go to https://marc-mawhinney.lpages.co/construct/, and I'm looking forward to working with you soon!
There are a million Facebook Groups out there (and you're probably a member of a lot of them), but The Coaching Jungle Facebook Group is different! It's where you'll find tens of thousands of amazing coaches sharing advice and giving accountability to each other, along with a healthy dose of motivation to grow your coaching business, each and every day. Swing on in and join The Coaching Jungle Facebook Group!
Make sure to check out Secret Coach Club, my monthly hard copy newsletter that's delivered to your mailbox each month! In it, I share my best strategies and advice for getting new coaching clients – all for about $3 a day, with flexible subscription options. Learn more at https://www.secretcoachclub.com/, and don't delay!
In this episode you'll hear:
The ways that Kathy's business has pivoted over the past couple years, and why she's made the moves that she has
How Kathy works with her clients to discover their "power gaps"
The realization she had that she needed to come from a different angle to help more people with her book and course
A breakdown of the 7 most common power gaps we face today
Why recognizing your talents is key in becoming your most powerful you
Kathy's advice for when you are being hard on yourself or feeling down
QUOTES:
"Women in particular, but men too, are missing two things. They are missing bravery to have the courage to look head on into what is not working and take accountability to change that, and the second piece is power."
"If someone says to me, why should I work with you? I would say four things. If you can't articulate in two sentences why someone should hire you as a coach over the 200,000 people [doing this], you're not going to get the business."
"I think imitation is awesome when you are inspired by it, but when you are defeated, deflated, and diminished by it, is the wrong kind of input."
"You really want to understand what you stand for, what you value, and who you want to be in this work."
"You have to create habits that feed you and not drain you, not make you jealous, or not make you feel less than [someone else]."
LINKS:
Get a 10% Discount on Kathy's Most Powerful You Course (use the code "MPY10NBC"!
Kathy's Podcast & Book, The Most Powerful You: 7 Bravery-Boosting Paths to Career Bliss
Her Previous Appearance on Natural Born Coaches
Kathy's Forbes Blog
The Alter Ego Effect by Todd Herman
Total Recall by Arnold Schwarzenegger
*****
Marc's Construct Your Dream Coaching Business Group Program
Get His Monthly Hard Copy Newsletter, Secret Coach Club
Join The Coaching Jungle Facebook Group!
Learn A Unique Way of Doing Joint Ventures That Can Add 5 (or Even 6-Figures of Additional Revenue into Your Business Every Year —> http://flatfeejv.com/
Get the Coaches' Roadmap for Success (for Free) – Click Here