Subscribe: Apple Podcasts | RSS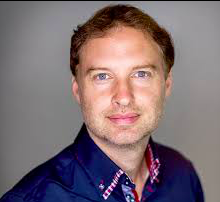 Often, I hear how that is too much information and misinformation available online for coaches and business owners. Today's guest is Paul O'Mahony, someone who in 2009 was dealing with the exact same dilemma and challenges and has learned to "rethink" about business, and show others how to earn consistent online income, accelerate results, and prosper in all areas of life. Paul is the founder of ReThink Academy, a social media expert, entrepreneur, author, and public speaker specializing in digital marketing, mindset, and wealth management. In this episode, he shares with us his insights and the key lessons that he's learned from his time as an entrepreneur!
If you're ready to RETHINK Social Media, Paul is hosting a webinar where he shows how in a couple hours a week you can use social media to launch a successful online business. In this webinar, you'll hear how to cash in on the biggest business opportunity of all time, the way to get started making money online without any products or business experience, how to scale your business if you already have one, and so much more. You can register now at https://www.naturalborncoaches.com/rethink, and this is something you're not going to want to miss!
What We Cover in This Episode:
Paul's success in the corporate world and how he used his experiences to pivot and start doing business online
The way that he approaches social media as a coach in his own business
What to do to identify your perfect avatar and to choose which social media suits you and your business
His thoughts on and tips for finding new revenue streams
QUOTES:
"As coaches we become quite, for a while at least, ego-obsessed and focused on our service or our product rather than the marketing, which is way more important."
"You can take the financial stress away. As a coach, when you are financially desperate the people can smell it off you, and you just radiate this air of neediness."
"Regardless of your experience or your relationship with social media, the goal is to show you how to completely think of it in a new way."
"The phone that you are probably either watching me or listening to me on right now that become the biggest drug in society right now that nobody seems to talk about, and we are completely addicted. Addiction in a business is the greatest positive you can have."
LINKS:
Register for Paul's Free Webinar
His Book, ReThink Social Media
Episode #778: Julien Smith: Secrets from a Silicon Valley Coach!
Levels of Energy by Frederick Dodson
Get Marc's "Triple Punch" Package! 
Subscribe to Marc's Monthly Print Newsletter, Secret Coach Club!
Want to learn how to design the perfect website for your coaching business? If so, our friends at Pinnacle Brands have a Coaching Website Template ™ for you! Grab yours today at https://naturalborncoaches.com/websitetemplate!