Subscribe: Apple Podcasts | RSS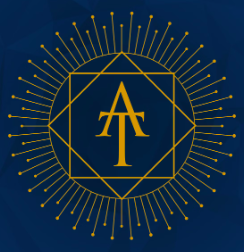 Today I'm joined by Rich Latimer and Martyn Hume Cobbe of Awaretrepreneur, whose portal provides business networking, mentoring and support to coaches, entrepreneurs, and business owners. In this episode, you'll hear how this concept came to be, what their framework looks like in action, and where they see Awaretrepreneur heading in the near future!
Don't forget, you can get exclusive video content to grow your coaching business at www.naturalborncoaches.com/youtube.
What We Cover in This Episode:
What Awaretrepreneur is all about and how the idea came to be formed in the central desert of Australia

The magic that happens when business owners display vulnerability and truly support one another

Specific life experiences that impacted Rich and made him want to bring this concept to life

Some of the ways that Martyn's background complements what Rich is doing so well

What their framework looks like in action and how it helps participants get to the core of what's really going on

Where Rich and Martyn see Awaretrepreneur heading in the near future
QUOTES:
"What's so interesting is watching people when they witness other business owners and people of stature being so transparent, honest, vulnerable and supportive of one another."
"It's just an incredibly well-held framework and protocol that gets them to the core of what's going on personally, and that can then have a transformation in the business."
"I think Covid was a disrupter. It shook everything and people started asking deep questions about themselves and their lives."
LINKS:
Awaretrepreneur Website
Martyn's LinkedIn
You can get all the details now for the brand-new Secret Coach Club 2.0 at http://secretcoachclub.com/!

Join The Coaching Jungle Facebook Group!
Are you unhappy with your online brand? If so, you can get a free website makeover from Pinnacle Brands! There's no catch and no obligation, but spots are limited. To get your free website makeover, go to https://www.naturalborncoaches.com/makeover!