Subscribe: Apple Podcasts | RSS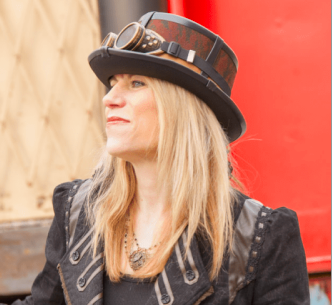 As a coach (or any business owner!) referrals can be a powerful tool that many of us often underestimate. Today's guest is Virginia Muzquiz, whose mission is to change business results through more connections and referrals. Virginia has been called The Referral Diva® by those who work with her, and I'm excited for you to hear what she reveals today about getting referrals and growing your coaching business!
Want to learn more from Virginia and turn your network into a referral-generating machine? You can register for her bootcamp, happening Monday, October 24th, Wednesday, October 26th and Friday, October 28th, by going to https://naturalborncoaches.com/alchemy. We can't wait to see you, and if you can't attend the bootcamp live, replays will be available!
What We Cover in This Episode:
What the Referral Alchemy Secret is all about, and why people aren't using referrals to the full potential that they should
What is a "referral nexus" and how to build one with your network
How to determine levels of reciprocity in your network connections
Virginia's thoughts on whether you should you be paying for referrals
Best practices for keeping track of referrals
The Referral Magnetism Blueprint and how you can put it to use in your business


A look at a prosperity wage model that supports developing countries
QUOTES:
"Having a big following means, you are very entertaining, your content is very good, but engagement is what you are really looking for. That takes relationship [building] and that is a different sort of skill."
"Referral alchemy is the ability to influence others to do your work for you."
"People that are grateful are attractive, people that are generous are attractive, people that are growth-minded are attractive. So, really what the Referral Magnetism Blueprint is about is knowing yourself and deciding that you are going to be the best version of yourself."
"[Referrals] are the highest touch, lowest tech, lowest cost way for you to really dig in and really get the kind of clients that you want and the number of clients that you want."
LINKS:
Register for Virginia's Bootcamp Now!
Her Website
Giftology by John Ruhl
Profit First by Mike Michalowicz
Get Marc's "Triple Punch" Package! 
Subscribe to Marc's Monthly Print Newsletter, Secret Coach Club!
Want to learn how to design the perfect website for your coaching business? If so, our friends at Pinnacle Brands have a Coaching Website Template ™ for you! Grab yours today at https://naturalborncoaches.com/websitetemplate!