Subscribe: Apple Podcasts | Android | RSS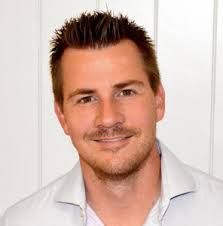 Mike Campion is the host of the podcast "Conversations With a Genius" and has a real love of entrepreneurship, which started with his first business at the age of 21.  He's made a name for himself as someone who creates fun, authentic brands such as "Killer Auto Sales", the business that he recently sold.  He's now taken that attitude, experience and knowledge into the coaching world to help other entrepreneurs create killer businesses as well!
BECOMING A COACH 
Mike loves small businesses, and sold his last bricks and mortar business (auto sales) in June 2014. After that, he knew that he wanted to help coach other entrepreneurs with their businesses.
BIGGEST OBSTACLE 
His divorce!
GETTING NEW COACHING CLIENTS
He gets most of his new clients from his free webinars and his podcast ("Conversations with a Genius")
BEST COACHING RESOURCES
Google Docs
MOST IMPACTFUL BOOK
The Bible
"The E-Myth" by Michael Gerber

CURRENT COACHING PROJECT
Mike has just launched his podcast and is doing regular webinars.
INTERVIEW LINKS
"Conversations With a Genius" Podcast