Subscribe: Apple Podcasts | RSS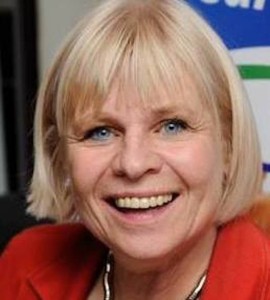 Patti Pokorchak was a shy introverted geek, who overcame that to become an IBM mainframe computer sales professional. She has sold to 25 countries in 2 languages. She helped start a successful 7-figure software company, then a gardening centre, while becoming a small business growth expert. Coaches need to be TRAINED and COACHED in the art of sales, there are no born sales people.
BECOMING A COACH 
Patti has been a small biz consultant and coach since 1992, rebranding in 2014 as the Small Biz Sales Coach, coaching entrepreneurs how to sell the intangible, which takes a higher level of sales skills than selling a widget. A casual coffee with another coach convinced her to become a coach. Her skills are transferable to anyone who wants to have more fun and make more money – up to $20,000 in one contract for one of her clients. She takes away the fear of sales, which is being of service and helping others. It's only because you have been taught properly that it's scary.
BIGGEST OBSTACLE 
She says that biggest obstacles happen when she wanders away from her target niche (keep your niche in mind at all times)
GETTING NEW COACHING CLIENTS
Patti does a lot of speaking and she's a part of a number of associations.
MOST IMPACTFUL BOOKS
"How to Say It" by Geoffrey James (Patti highly recommends getting on his newsletter list here!)

CURRENT COACHING PROJECT
She's launching a newsletter and a group coaching program.
INTERVIEW LINKS