Subscribe: Apple Podcasts | RSS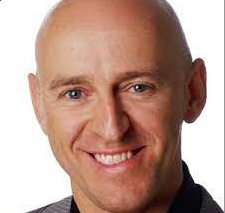 How does having a $30k day sound? That number isn't a typo! Today's guest is Brett McFall, and he shares how coaches and online entrepreneurs can use the Cornerstone Funnel to drive BIG revenue into their businesses, in a different way. This system is based on decades of his marketing and funnel building experience, and in this episode, we're joined by a past guest of Natural Born Coaches, Lucho Crisalle, a success story who has implemented what Brett teaches and has achieved amazing results by doing so!
To learn more about how to use the Cornerstone Funnel in your coaching business, Brett is hosting a live training on Tuesday, August 15th, 2023, at 7 pm EST. You can grab your spot now by going to www.naturalborncoaches.com/cornerstone – this is one you won't want to miss!
Don't forget, you can get exclusive video content to grow your coaching business at www.naturalborncoaches.com/youtube.
What We Cover in This Episode:
Brett's experiences doing live seminars and why he says what he was doing wasn't sustainable
What he would say to someone who has skepticism about the chances of making $30,000 a day
Why selling high-ticket offers works so well for you and your clients
The different types of buyers that exist and how to approach selling your products and services to each type
If you help enough people, this will happen…
A live demonstration to teach every single step of the Cornerstone Funnel
QUOTES:
"[The Cornerstone Funnel] really is a game changer. It saves you time and saves your business, and it will save your life, so you don't have to work yourself to death."
"If you wait too long to get a sale, if your prices are too low, you can go broke in that time and that is when you have to go back to your original job, get back to corporate and it becomes a pipe dream."
"This $30K is critical. The faster it happens, the higher chance you have of succeeding because you can now survive, and you've got money in the bank."
"Don't be the coach who is always getting ready to get ready. You must make a choice, and if you are going to make a choice, make sure it is in a direction where you get results fast."
"It is not the system; it is the principles and the psychology behind it all."
"You don't want to be sitting on the sidelines. Sitting on the sidelines and getting ready to get ready is a waste of your resource, this asset that you have built up."
LINKS:
Register for Brett's Training (Happening August 15th, 2023)!
Episode #374: Lisa and Lucho Crisalle: Monetizing Nutritional Systems
You can get all the details now for the brand-new Secret Coach Club 2.0 at http://secretcoachclub.com/!

Join The Coaching Jungle Facebook Group!
Are you unhappy with your online brand? If so, you can get a free website makeover from Pinnacle Brands! There's no catch and no obligation, but spots are limited. To get your free website makeover, go to https://www.naturalborncoaches.com/makeover!