Subscribe: Apple Podcasts | RSS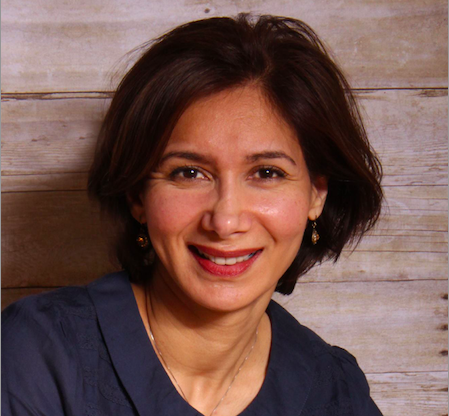 Are you a coach who is struggling with internal blocks around growing your business? Today's expert guest is Nina Cooke, who is someone that I've gotten to know over the past couple of years and I really wanted to have her share her knowledge with you. Nina helps entrepreneurs break through limiting beliefs to achieve their business goals, to create more impact and to make more money, and in this episode, she reveals how you can begin to get past the fear of putting yourself out there! 
Nina has an excellent resource for you called the "Maximize Your Profit" scorecard! In it, she shows you how to get not only more profit, but more consistent profit for your business, by using mindset, marketing, and sales. To get started, go to https://www.profitmaxscorecard.com/ now!
What We Cover in This Episode:
What led Nina to stop believing the lies she had been telling herself since childhood
How her whole business approach changed after learning how to eliminate her mind blocks
What's really behind the fear of rejection and putting yourself out there
The role that having narcissistic people in Nina's life played, what actions she took as a result, and how she was able to make more peace in her life
The main reasons she sees her entrepreneur clientele holding back and not putting themselves out there
Her thoughts on the "comparison game" and the dangers of playing it
QUOTES:
"Something had shifted within me where I stopped worrying about what the people thought. I was worrying about criticism and judgement, and I stopped worrying [that] I wasn't good enough. That was really the turning point for me, and that really helped me to grow my business."
"Suddenly, I was putting myself out there in a bigger way. My name was on my website, my photo was out there, and I was talking to people in a much more confident way."
"It is not about the marketing, it is not about sales conversation so much, this is really about how I feel about myself and how safe I feel about being seen."
"Everyone is unique, and everyone has their unique perspective of the world, but I find that the main reasons why entrepreneurs are worried about putting themselves out there is because they have a fear of rejection."
"When you compare yourself to other people, you despair about yourself."
LINKS:
Get Nina's Profit Maximizer Scorecard
Marc's Appearance on Nina's Podcast
Subscribe to Marc's Monthly Print Newsletter, Secret Coach Club!
Are you unhappy with your online brand? If so, you can get a free website makeover from Pinnacle Brands! There's no catch and no obligation, but spots are limited. To get your free website makeover, go to https://www.naturalborncoaches.com/makeover!