Subscribe: Apple Podcasts | RSS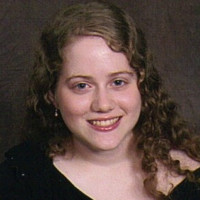 Lead magnets are a common tool that coaches and online business owners use to attract clients and make more sales, but we've never actually dedicated an episode of the podcast to talk about them. Today's guest is ​Kimberly Weitkamp, the creator of the Audience Conversion Method, a podcaster, marketing strategist and copywriter, and she's here to share her expertise on lead magnets, along with tips and strategies for social media and email marketing, and much more!
What We Cover in This Episode:
What a lead magnet is, what it does and how to use them to fulfill a specific purpose in your coaching business
A look at the different types of lead magnets and the various options that coaches have to bring in quality leads
Why you need an email list instead of acquiring lead magnets on "rented land"
Tips for creating several lead magnets around your audience and connecting the pathways to get your audience there based where they are
How to approach creating a 6 to 12-month social media campaign that leads back to your lead magnet
Whether Facebook penalizes you for using an outside post scheduler
The ways that Kimberly helps coaches by using her "5C Framework"
QUOTES:
"You could build your whole place on rented land and then somebody sells it out from underneath you, then you don't know where all those people went. I am always a huge fan of getting people into your world as quickly as possible."
"Email is getting noisier and the online space itself is getting noisier, but if you're sending out good quality stuff that people want to read, they will open your stuff, and that starts from giving a quality lead magnet."
"As long as the lead magnet you're offering is still relevant you can still promote it, but then you will want to create specific pathways for the different kind of people you serve."
"We have to remember that social media channels especially are incredibly fast-moving, so if your people aren't on in 5 minutes after you post something they probably won't see it."
LINKS:
Her LinkedIn
Think and Grow Rich by Napoleon Hill
How to Win Friends and Influence People by Dale Carnegie 
Subscribe to Marc's Monthly Print Newsletter, Secret Coach Club!
Are you unhappy with your online brand? If so, you can get a free website makeover from Pinnacle Brands! There's no catch and no obligation, but spots are limited. To get your free website makeover, go to https://www.naturalborncoaches.com/makeover!