Subscribe: Apple Podcasts | RSS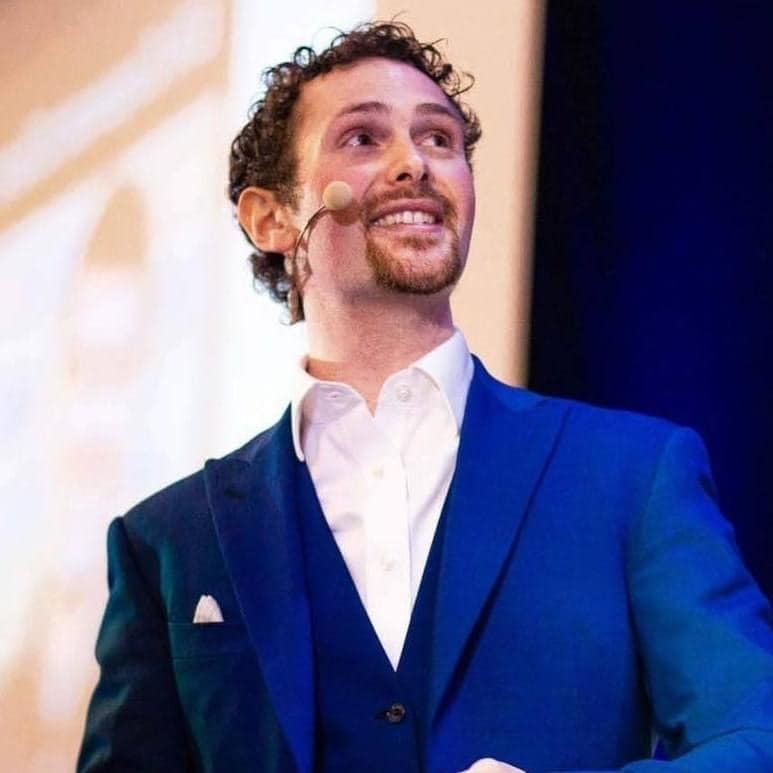 Webinars continue to be a popular tool for coaches selling their products and services online, but what is the right (and wrong) way to do one? In this episode, I welcome back Simone Vincenzi to the podcast to answer this question and to share his insights and expertise on webinars!
If you'd like to learn more about how to create your high-converting webinar, without overthinking your content or boring your audience with a "pitchfest", Simone is hosting a free training this Thursday, January 26th, at 3 pm EST. You can register now at https://www.naturalborncoaches.com/webinar!
What We Cover in This Episode:
Why it has become more difficult for online entrepreneurs to get results from webinars

How to use list building, paid advertisements, and partnerships to get more people to register for your webinar
The way that Simone has his partners consistently promote his webinars

How much time you should have as a runway to promote your next webinar
Simone's take on automated webinars, how they work and the best practices he sees when using them

A closer look at webinar platforms that exist today
QUOTES:
"There's nothing that builds such a strong relationship with someone like a webinar, in particular, a period of 60 to 90 minutes."
"The person who is coming from a cold audience is very different way of checking you out, compared to someone that is a bit warmer."
"Partnerships are way more effective numbers-wise compared to cold traffic."
"If your goal is to have an automated webinar and to get automated sales on the webinar, good luck. The world has changed a bit unless you are in an industry where webinars are not yet mature."
LINKS:
Grab Your Spot for Simone's Free Training (Thursday, January 26th, 2023 at 3 pm EST)!
Simone's Previous Appearance on Natural Born Coaches
Join The Coaching Jungle Facebook Group!
Subscribe to Marc's Monthly Print Newsletter, Secret Coach Club! Are you unhappy with your online brand? If so, you can get a free website makeover from Pinnacle Brands! There's no catch and no obligation, but spots are limited. To get your free website makeover, go to https://www.naturalborncoaches.com/makeover