Subscribe: Apple Podcasts | RSS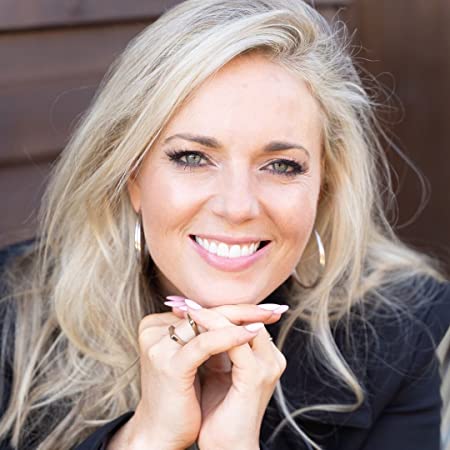 Today's guest helps the hidden high achievers (that's people like you) to ditch their stoppable cycles, step into their unstoppable cycles and ultimately finally get out of their own way and make their dreams a reality! Serena Dodd joins me on the podcast to share her insights on human design, and as a coach, what you need to know about positive psychology. In this episode, you'll learn about the real impact that managing your mind will have on your well-being – and your coaching business!
What We Cover in This Episode:
How Serena entered the coaching world after a career in the television, and the role that self-discovery played in this transition

What the process looks like when one works on their on human design
Serena's thoughts on positive psychology and the science of well-being
Her process for managing your mind and the self-improvement level that can be reached when you are able to control your thoughts
Tips for beating procrastination
And more!
QUOTES:
"You're ready when you're ready to hear it, and when you're ready to hear it and you find parts that resonate with you, I haven't come across anyone who hasn't connected to their own design in some way."
"Human design is about the duality of life. Nothing is bad, it's just creating awareness."
"Psychology was always looking about what may be wrong with you and how to correct what was wrong with you. Positive psychology is about actually focusing on the positive elements of you."
"If we're not managing our brain properly, it will always take the negative."
LINKS:
Serena's Website
Her Facebook Group & Instagram
Get Marc's "Triple Punch" Package!
Subscribe to Marc's Monthly Print Newsletter, Secret Coach Club!
Have you wanted to write your very own book? Fasttrack Author is a program for coaches who are tired of hustling and are looking to grow their online presence and authority. You can register now at https://www.naturalborncoaches.com/author, and as a listener of this podcast, you'll receive a special 50% discount by using the promo code "Jungle"!
Want to learn how to design the perfect website for your coaching business? If so, our friends at Pinnacle Brands have a Coaching Website Template ™ for you! Grab yours today at https://naturalborncoaches.com/websitetemplate!