Subscribe: Apple Podcasts | RSS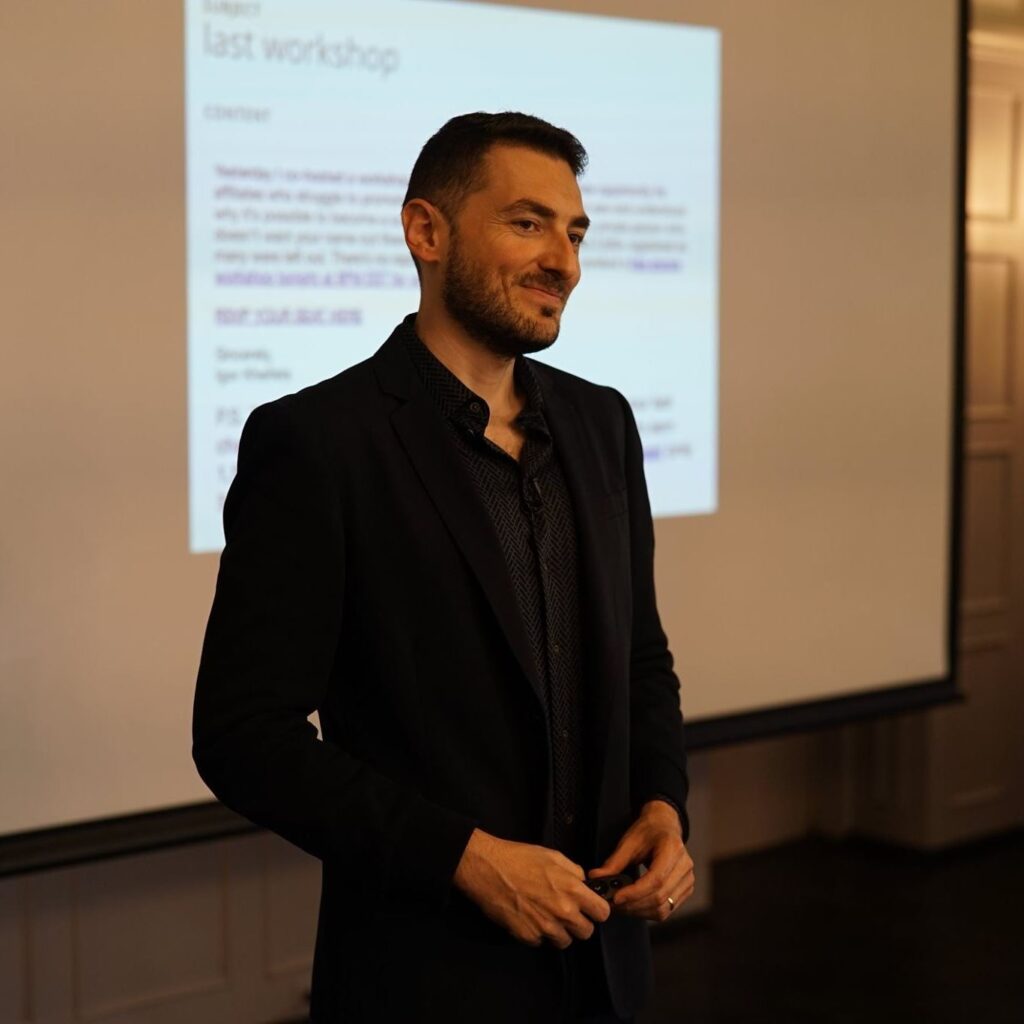 You've probably heard about the importance of building and growing your email list as a coach, and today's expert guest knows a thing or two about this topic! Igor Kheifets is the world's highest-paid email marketer, and he specializes in helping average people break the link between their time and their income. In this episode, Igor shares valuable insight on how to create massive leverage by building your email list, and I'm excited to share this information with you here on the podcast!
What We Cover in This Episode:
Igor talks about his childhood and the circumstances that led him to the path of network marketing
How he discovered the email list building strategies he's used so successfully
His tips for building email marketing funnels to collect emails, without bribing or promising freebies
Igor's thoughts on whether you should you be buying your email list
Why email isn't dead and how he sees it as the single most profitable media for online business
His top recommendations for platforms to use, plus his advice for people who have a list and those who don't have one yet
QUOTES:
"I think you should never try and take shortcuts when it comes to building your list. You should never try to inject people in your list or otherwise collect them or scrape them; instead, you should always do opt-in email marketing."
"I think this year what I have learned from my own list and my own experience is that segmentation is becoming more important than ever."
"If I had to choose between a list of 100,000 freebie-seekers and 10,000 buyers, I would go with the smaller buyer list every day of the week."
"You can actually create massive leverage by simply growing your list and not changing any other action."
"While it is one of the most common things that I see between all the people who are making big money online [email list building] is still the most obvious big secret that is out there in the open."
LINKS:
Rich Dad Poor Dad by Robert Kiyosaki
Get Marc's "Triple Punch" Package!
Subscribe to Marc's Monthly Print Newsletter, Secret Coach Club!
Have you wanted to write your very own book? Fasttrack Author is a program for coaches who are tired of hustling and are looking to grow their online presence and authority. You can register now at https://www.naturalborncoaches.com/author, and as a listener of this podcast, you'll receive a special 50% discount by using the promo code "Jungle"!
Want to learn how to design the perfect website for your coaching business? If so, our friends at Pinnacle Brands have a Coaching Website Template ™ for you! Grab yours today at https://naturalborncoaches.com/websitetemplate!