Subscribe: Apple Podcasts | RSS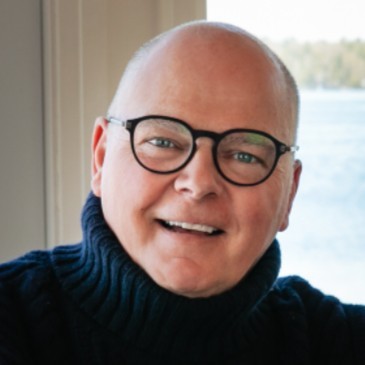 Today's guest was previously on the show back in 2017, and he's returning to share his expertise on how to grow your email list in 2022, and why you need to! Ray Wood is a real estate funnel specialist, marketing specialist, best-selling author, speaker, podcaster, and entrepreneur. His area of expertise is working with real estate professionals to boost results and grow their personal brand and income via proven real estate funnels that attract, nurture and convert new contacts to listings and sales.
If you like what Ray shares today, regardless of the industry you are in, you're going to want to read his new book, Real Estate Funnels: How to grow and build an outrageously successful pipeline of leads listings and sales!, which is available now!
What We Cover in This Episode:
The ways that email marketing is being used in the world of real estate
Ray talks about a friend in real estate that struggles with writing, and how he works around his writing block
Why you'll want to include your calendar link at the bottom of your emails
Ray's thoughts on creating a compelling lead magnet and how he manages leads for his business
Tips for using evidence marketing while adding on third-party social proof
What to know about email marketing platforms in 2022
QUOTES:
"People might think that email is dead, but I don't. Email has ever been healthier."
"There has never been more information out there, and there has never been more platforms where people can reach out and make those connections, but once you own that [email] list, you own that list."
"There is a big opportunity with your emails to really open it up and stand out from the crowd, if you're willing to take that chance and not hold back."
"Is everybody going to love what I do and my message? Of course not. Are they going to unsubscribe from my list? Of course they are."
"Lead, follow, or get out of the way."
"The person who actually has a powerful message, cuts through with the message, and quickly says what they mean and doesn't dance around it, I think that has some real power."
LINKS:
Subscribe to Marc's Monthly Print Newsletter, Secret Coach Club!
Get $500 Off Your First Website With Pinnacle Brands – Our Exclusive Sponsor!