Subscribe: Apple Podcasts | RSS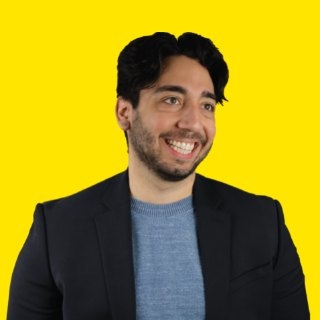 A question that I hear a lot from coaches is how to generate more demand for their products and services, and when the coach is new to industry or not well known, this can be a difficult thing to navigate. That's why I wanted to bring today's guest, AJ Rivera, on the podcast to share his expertise, as he's been showing B2B, tech, fitness, and wellness companies how generate Insane Demand™ for over 10 years now!
If you'd like to generate Insane Demand™ as well for your service, even if no one has heard of you, you can grab AJ's 100% free customized marketing blueprint (value of $1,000) now by going to https://www.ajrivera.com/NBC. Hurry, this offer is first come, first served for the first 10 Natural Born Coaches Podcast listeners only!
What We Cover in This Episode:
What generating more demand really means for coaches
AJ's thoughts on skepticism in the coaching world
What an intentional customized marketing program can do for you
How to approach evolving, shifting, or pivoting as a coach
Tactics you can install in your business for short-term and long-term outcomes
Recent difficulties that have developed for coaches looking to generating demand
Testing and setting simple benchmarks you can use to create your desired outcomes
QUOTES:
"I have seen a lot of lead-gen type ads, the quick to book a call ads not working like they used to. The cost is higher and the conversion is lower."
"Every business, whether you are a coach or a giant 200-million dollar recruitment agency, or whether you are and mom and pop coffee shop, needs to have a customized specific approach."
"Having intentional strategies and business models that support your lifestyle are super important."
Creating demand for your specific product or specific methodology is going to result in people wanting what you have."
LINKS:
Get Your Own Customized (100% Free!) Insane Demand Blueprint
AJ's Website
*****
Join The Coaching Jungle Facebook Group!
Subscribe to Marc's Monthly Print Newsletter, Secret Coach Club!
Get $500 Off Your First Website With Pinnacle Brands – Our Exclusive Sponsor!