Subscribe: Apple Podcasts | RSS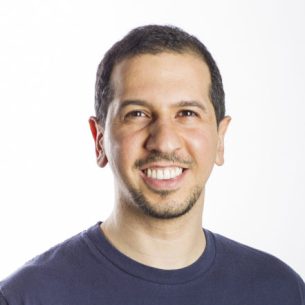 Creating online courses is a strategy that I've used many times over the years to build my business, and it is a popular tool for other coaches and online entrepreneurs looking to do the same. Where does someone start to create their very own course though? To answer this question, I've invited the founder of Mirasee, Danny Iny, to the podcast. Mirasee specializes in helping entrepreneurs create sustainable, profitable businesses that educate others, and Danny is a highly regarded expert in online education and innovative business training. In this episode, he reveals what you need in order to charge premium rates, the steps to follow to deliver real transformation in your clients, where online course creators are going wrong, and so much more!
Danny is the real deal, and for a limited time only, you can watch his free video series by going to https://www.naturalborncoaches.com/pricing. We're excited to have you check it out, and after watching, let us know the biggest takeaways you got from what Dany has to share!
Things you will learn in this episode:
• How Danny is helping entrepreneurs, coaches, and consultants by using hybrid courses to grow their businesses
• What you need to offer in order to charge premium rates
• The 3 steps to follow to deliver real transformation
• Strategies for reusing the information in courses that you have started in the past
• How to approach naming your course for clarity
• Danny's thoughts on course open and course closed, determining the length of time to run your course, and more
• The two biggest mistakes that course creators are making when they build a course today
• Ways to approach pricing your course, and the top question Danny gets asked about courses
QUOTES:
"You are offering them a shortcut to get there. If through your course they can get to that outcome in less time than they would on their own, with less cost or with less risk of failure, that is worth paying a premium for."
"We don't make it a great and valuable course by just overloading dozens of hours of content. We make it super valuable by creating really nuanced and elegant leveraged structures for people to not just learn things, but to apply them and then get feedback."
"Once you integrate, you're not just going to watch some videos to do the work, you're going to get feedback and you are actually going to get better. That's what people will pay a premium for."
"Start fresh from a planning perspective, with blank piece of paper. What does the market really want, and where is your opportunity to make an impact?"
LINKS:
Watch Danny's Free Video Series
---
Marc's Free Training for Business Coaches
His Construct Your Dream Coaching Business Group Program
Get His Monthly Hard Copy Newsletter, Secret Coach Club
Join The Coaching Jungle Facebook Group!
Learn A Unique Way of Doing Joint Ventures That Can Add 5 (or Even 6 Figures of Additional Revenue into Your Business Every Year – http://flatfeejv.com/
Get the Coaches' Roadmap for Success (for Free) – Click Here