Subscribe: Apple Podcasts | RSS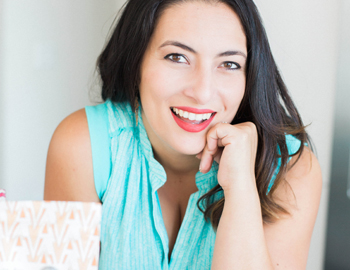 As a coach who has personally seen the tremendous benefits of building a Facebook Group and an engaged online community, I thought it was important to have an expert guest join me to dive deeper into this topic. In this episode, you'll meet Maruxa Murphy, a Community Architect who helps coaches create an additional 6 to 7- figures in revenue through their online community. I'm excited for her share her experience, wisdom and expertise with us today!
---
I have an exciting opportunity for you, as I'm currently bringing business coaches on to my team! If you're a coach, or an aspiring coach who wants a done-for-you system to get clients (and results for those clients!) check out my free training at https://coachingbusinessboost.com/!
Things you will learn in this episode:
• The work that Maruxa does and how communities have helped her grow her business
• What to do to keep the "bad apples" out of your community
• Why having your intentions in place before setting up the community is so important
• How strict Maruxa recommends you be with your community
• The essential steps she says you need to put in place for when new members are joining
• Systems that can save you time and energy once the community is up and running
• What to do if your community is not engaged
QUOTES:
"People don't naturally flock into large groups of people just to learn, grow and expand."
"Those of us who have coaching practices want to create massive impact in the world, and yet at the same time, we have no idea how to hold space for that many people as we grow."
"Have your intentions in place before you even go in and try to create the community, and then really create a value structure."
"Get really clear on what you want your community to do for you and allow yourself to think big."
"I highly encourage when somebody comes into your group, to set up those questions in a way that allow you to continue to really be intentional about how you're connecting with them."
"Once you have your themes in place, you can actually let those themes rule your content calendar."
LINKS:
Maruxa's Website & Facebook Group
---
Marc's Free Training for Business Coaches
His Construct Your Dream Coaching Business Group Program
Get His Monthly Hard Copy Newsletter, Secret Coach Club
Join The Coaching Jungle Facebook Group!
Learn A Unique Way of Doing Joint Ventures That Can Add 5 (or Even 6 Figures of Additional Revenue into Your Business Every Year –http://flatfeejv.com/
Get the Coaches' Roadmap for Success (for Free) – Click Here