Subscribe: Apple Podcasts | RSS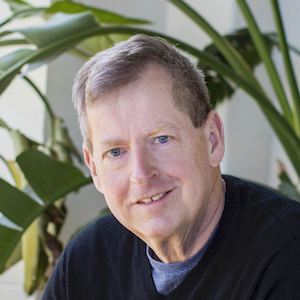 Today's special guest is John Jantsch of Duct Tape Marketing, who is here to reveal the ultimate marketing engine for small business owners (which happens to be the subject of his latest book)!
*****
How would you like to build your dream coaching business, and would you like to work directly with me and get my help to do it? If so, I'm now accepting applications to my next Construct Your Dream Coaching Business Group Program, where I'll work with you over 12 weeks to get your coaching business rocking and rolling! To apply, go to https://marc-mawhinney.lpages.co/construct/, and I'm looking forward to working with you soon!
There are a million Facebook Groups out there (and you're probably a member of a lot of them), but The Coaching Jungle Facebook Group is different! It's where you'll find tens of thousands of amazing coaches sharing advice and giving accountability to each other, along with a healthy dose of motivation to grow your coaching business, each and every day. Swing on in and join The Coaching Jungle Facebook Group!
Make sure to check out Secret Coach Club, my monthly hard copy newsletter that's delivered to your mailbox each month! In it, I share my best strategies and advice for getting new coaching clients – all for about $3 a day, with flexible subscription options. Learn more at https://www.secretcoachclub.com/, and don't delay!
In this episode you'll hear:
Embracing the concept of being important in some meaningful way in the lives of your customers
Why right now is such a great time of opportunity for coaches and consultants
What John considers to be the ultimate marketing engine
Why you should be focusing on strategy before tactics
The way to begin narrowing your focus and choosing only ideal customers
How he used blogging as a tool with the content he was already producing

QUOTES:
"When you are forced to change or innovate and adapt, you all of a sudden realize that maybe you should be looking at new ways and new innovations"
"We will always need people that can help businesses develop and refine marketing strategy. Never, ever, will it go out of style."
"You have to get very clear on who your ideal customers are. In many cases, they are your most profitable ones and that can mean a lot of things, and not just revenue."
"I used the blogging tool to do something that I had already seen as a strategy that was important for my business."
"As long as some of your audience is on some of these tools, most of us are using one or more of these tools, the advice that I give today is pick one and just go deep."

LINKS:
John's Duct Tape Marketing Blog & Podcast
His Latest Book, The Ultimate Marketing Engine
His Other Books
*****
Marc's Construct Your Dream Coaching Business Group Program
Get His Monthly Hard Copy Newsletter, Secret Coach Club
Join The Coaching Jungle Facebook Group!
Learn A Unique Way of Doing Joint Ventures That Can Add 5 (or Even 6 Figures of Additional Revenue into Your Business Every Year —> http://flatfeejv.com/
Get the Coaches' Roadmap for Success (for Free) – Click Here