Subscribe: Apple Podcasts | RSS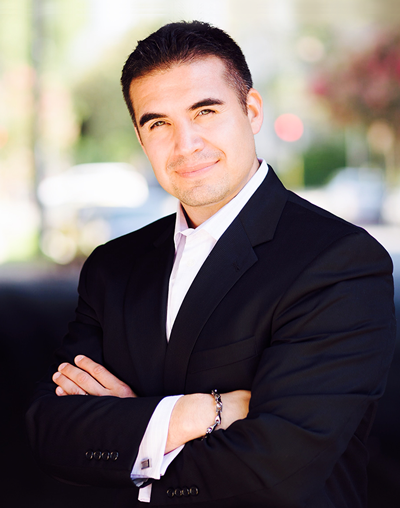 Today's guest is someone who knows a thing or two about sales, and something that can hold back coaches, salespeople, and business owners dramatically – hesitation!
At the age of 22, Anthony Camacho became the youngest franchise owner for an automotive consulting company. For six consecutive years, he single-handedly generated over $700,000 in total revenue. The corporate office wanted to continue to utilize Anthony's skills on a much larger scale, and at the age of 28, Anthony sold his franchise and later became the youngest Regional Sales Manager in North America.
During his tenure in the corporate office, he was tasked with cold calling, generating new prospects, bringing in new business, closing deals, and managing a sales team. He consistently achieved the highest new account closing ratio which quickly earned him the nickname "The HITMAN."
In this episode, Anthony reveals how to combat your "inner critic", increase your motivation levels for selling, what he did to uplevel his own life, and so much more!
*****
How would you like to build your dream coaching business, and would you like to work directly with me and get my help to do it? If so, I'm now accepting applications to my next Construct Your Dream Coaching Business Group Program, where I'll work with you over 12 weeks to get your coaching business rocking and rolling! To apply, go to https://marc-mawhinney.lpages.co/construct/, and I'm looking forward to working with you soon!
There are a million Facebook Groups out there (and you're probably a member of a lot of them), but The Coaching Jungle Facebook Group is different! It's where you'll find tens of thousands of amazing coaches sharing advice and giving accountability to each other, along with a healthy dose of motivation to grow your coaching business, each and every day. Swing on in and join The Coaching Jungle Facebook Group!
Make sure to check out Secret Coach Club, my monthly hard copy newsletter that's delivered to your mailbox each month! In it, I share my best strategies and advice for getting new coaching clients – all for about $3 a day, with flexible subscription options. Learn more at https://www.secretcoachclub.com/, and don't delay!
In this episode you'll hear:
Who Anthony "Hitman" Camacho is and how he got started in sales, plus the evolution he has made to get him to where he is today
His conscious choice to uplevel and make the investment in personal development to start his own sales training company
How to begin removing your "inner critic" by having a solution-based attitude and mindset, and why hesitation is so dangerous for sales professionals and business owners
Ways to deal with low motivation around the selling process
How his bodybuilding mindset changed dramatically after getting a coach and nutritionist, and the lessons you can apply from this experience to elevate yourself
QUOTES:
"I'm the kind of guy that likes to cheer and root for other people that are doing well."
"It is that hesitation that will keep you stuck in a certain mindset, a certain reality in your life, if you don't move forward."
"Remove the hesitation and you will be absolutely surprised about how successful and how much growth you can have, and how far you will go."
"Have a solution-based thought process, solution-based attitude, solution-based mindset, and solution-based belief."
"If you want to do something great in your life, and you are blaming a person, place or thing, then you have just become a victim."
LINKS:
Anthony's Book, Your Amazing Itty Bitty Little Black Book of Sales Quotes: 60 Powerful Phrases Designed to Empower Your Entrepreneurial
Institute for Professional Excellence in Coaching (iPEC)
The Happiness Advantage by Shawn Achor
*****
Marc's Construct Your Dream Coaching Business Group Program
Get His Monthly Hard Copy Newsletter, Secret Coach Club
Join The Coaching Jungle Facebook Group!
Learn A Unique Way of Doing Joint Ventures That Can Add 5 (or Even 6 Figures of Additional Revenue into Your Business Every Year —> http://flatfeejv.com/
Get the Coaches' Roadmap for Success (for Free) – Click Here