Subscribe: Apple Podcasts | RSS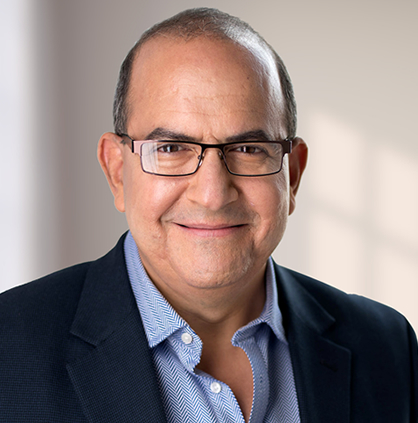 David Newman is the founder of Do It! Marketing, a Certified Speaking Professional and a member of the NSA Million Dollar Speaking Group. He is the author of the business bestseller Do It! Marketing and Do It! Speaking. David helps executives and entrepreneurs master speaking as the ultimate marketing tool, personal brand builder and 1-to-many sales platform.
To learn more strategies from David about how to become a trusted advisor to high-free VIP clients, join his FREE masterclass happening Tuesday, April 27th. 2021 at 2 pm EST. The link to register is http://www.naturalborncoaches.com/vip. See you there!
In this episode you'll learn:
How to begin defining yourself as an expert, versus a thought leader
Ways to build credibility with your audience by playing both the short AND long game
Where to you begin with so many platforms currently available to coaches
How David pivoted during the 2020 pandemic where the in-person industry imploded
More about how David can help you with his upcoming live training on value, impact and profitability
QUOTES:
"Take the word 'marketing' out of your vocabulary and take the word 'sales' out of your vocabulary. Replace them with four new words: offer, value, invite and engagement. That is the essence of marketing in 2021, and beyond."
"I think there is this vortex of conflicted advice. My guidelines for every coach listening is to find the marketing activities that you personally feel are easy, effortless and enjoyable."
"We are really living in, now more than ever, an attention economy. This simply means that first we have to earn our prospects' attention before we ever get the chance to earn their money."
LINKS:
Sign Up for David's FREE Masterclass!
His Website & New Book, Do It! Speaking
David's First Book, Do it! Marketing
Natural Born Coaches is sponsored by Get It Together Masterminds! You'll get 9x the prospects to raise their hands and ask for more information from you when you have a risk reversal or guarantee in your business. Get it Together Masterminds will show you how to do it in a free report that they're now giving away at http://naturalborncoaches.com/riskreversal!
Learn A Unique Way of Doing Joint Ventures That Can Add 5 (or Even 6 Figures of Additional Revenue into Your Business Every Year —> http://flatfeejv.com/
Get the Coaches' Roadmap for Success (for Free) – Click Here