Subscribe: Apple Podcasts | RSS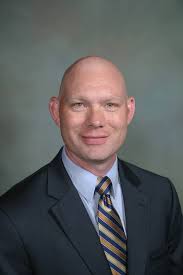 Kirby Ingles is a certified professional leadership coach who helps people spearhead an intentional life of growth in 7 areas of their life: professional, finance, relationships, intellectual, health and wellness, spiritual, and social. With a background in the military and human resources, Kirby has had many experiences and he now shares these experiences with the clients that he works with.
In this episode you'll learn:
What drew Kirby into the field of coaching, and the path he took after a career in the military and human resources
Why he says his background is what made him the coach he is today
The type of professionals Kirby works with now, plus how he pushes these clients out of their comfort zone
How he stands out in the leadership coaching niche
The biggest challenge Kirby faces in his coaching business as a solopreneur
How punctuality, discipline and respecting the policies he has put in place all play a crucial role in his professional and personal life
QUOTES:
"The return on investment for all the coaching I have ever hired has been extremely valuable, good, bad or indifferent."
"We take a vested interest in our people because we know people are our biggest asset."
"You are always trying to get better, so we instill that idea of personal development and personal growth all the time."
LINKS
Get Kirby's Free Download!
Want to generate 10-15 warm, qualified referrals a week into your business? Get your free guide on how to implement the 9 accelerators into your business today at http://www.naturalborncoaches.com/referrals!
Get the Coaches' Roadmap for Success (for Free) – Click Here
Join The Coaching Jungle Mastermind!