Subscribe: Apple Podcasts | RSS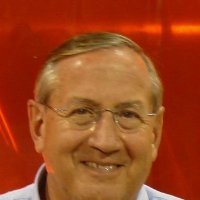 Roger Laidig is a life coach, mentor and the author of "Finding Purpose and Joy: It's a Journey".  Coming from an engineering and entrepreneurial background, Rogers opens up about some of the challenges that he's encountered in his life and how he overcome them!
BECOMING A COACH 
Roger was raised on a farm and got his engineering degree at Purdue.  He was involved in a number of businesses including real estate, but decided that he enjoyed the part of connecting with people more than anything.  He felt that he had a message inside of him and decided to write a book to get it out to the world.
BIGGEST OBSTACLE 
He had some issues in his marriage that he got help with, and feels that the process has made him a better coach.
BEST COACHING RESOURCES
Audible – Roger is a big fan of reading, and audiobooks give him the time to consume books.
MOST IMPACTFUL BOOK
"The 7 Habits of Highly Effective People" by Stephen Covey
"The Speed of Trust" by Stephen M.R. Covey
"The DNA of Relationships" by Gary Smalley

CURRENT COACHING PROJECT
Roger is compiling notes for a book on the subject of trust.
INTERVIEW LINKS