Subscribe: Apple Podcasts | RSS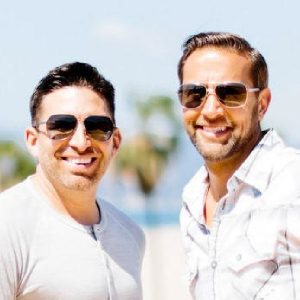 Today's special guests are Dr. Dave and Dr. Troy, or "The Oola Guys", and they're here to talk about how they help others find balance and live a life of less stress and greater purpose – the Oola Life (and how they specifically help coaching professionals do this)!
Want to learn how to get coaching leads, results (and get paid!) with Oola? Register for the free training with Dr. Dave and Dr. Troy happening Thursday, October 1st, 2020 at http://naturalborncoaches.com/oola!
In this episode you'll hear:
What is "Oola" – how it came to be!
How one of them lost everything in 2008, and the way he was able to go back to the top following the framework they created
A glimpse at the different segments that are part of the Oola framework
What they think some of the main problems are in the coaching world, and how the Oola program helps solve many of them
QUOTES:
People are hungry for balance, a guide to step in, not a success guru but someone that says that they have something that they can walk you through"
"If you are empowered with a framework and you're empowered with a tool that you can transform someone's life with, it's your job to boldly pursue that, because that is how you can have a positive impact"
"If we figure we can take out those sticking points for coaches, then we could build a network that collectively and together can change the world with this word, 'Oola.'"
LINKS:
Register For The Free Oola Training Here!
Get Their Free White Paper
Oola on Facebook, Twitter, Instagram & YouTube
Want to generate 10-15 warm, qualified referrals a week into your business? Get your free guide on how to implement the 9 accelerators into your business today at http://www.naturalborncoaches.com/referrals!
Get The Coaches' Roadmap For Success for Free – Click Here
Join The Coaching Jungle Mastermind!