Subscribe: Apple Podcasts | RSS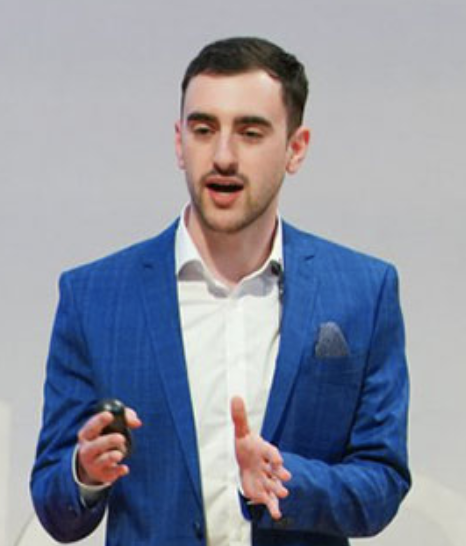 How would you like to be able to use neuromarketing and digital advertising to give you an unfair advantage on the competition? Ethan Donati is a seminar and events marketing authority, TEDx Speaker and client acquisition specialist, and he's here to tell you how!
You won't want to miss this! Ethan's virtual event is happening Thursday August 27th, 2020 at 6 pm EST – visit /www.naturalborncoaches.com/funnel to register now!
In this episode you'll hear:
How Ethan went from general marketing, to seminars, to webinars making $500,000 during a global pandemic
Advice on tech overwhelm and how coaches can combat the fear around it
What the structure of a webinar needs in order to inspire, educate and convert simultaneously
Why your next webinar doesn't need to be fancy
Ways to get clients to register – and show up
Tips on naming your webinar using your mass desire offer
When you introduce yourself and how to control FAQ's, what Ethan says is a "high-ticket" offer and so much more
QUOTES:
"A good webinar needs to do three things: it needs to inspire people, it needs to educate people and it needs to convert to sales."
"All that matters is delivering to the people that have turned up to watch you speak, and that's it."
"Never start off with introduction. You start off by getting straight into the content."
"After the price is revealed, it is really important for you to control the environment."
LINKS:
Register for Ethan's Virtual Event (Thursday August 27th, 2020 at 6pm EST)
His Website, Instagram & Facebook
Ethan's Book, The Neuroscience Behind 7 Figure Funnels By Ethan Donati: Neuromarketing Online & His TEDx Talk
Want to generate 10-15 warm, qualified referrals a week into your business? Get your free guide on how to implement the 9 accelerators into your business today at http://www.naturalborncoaches.com/referrals!
Get The Coaches' Roadmap For Success for Free – Click Here
Join The Coaching Jungle Mastermind!