Subscribe: Apple Podcasts | Android | RSS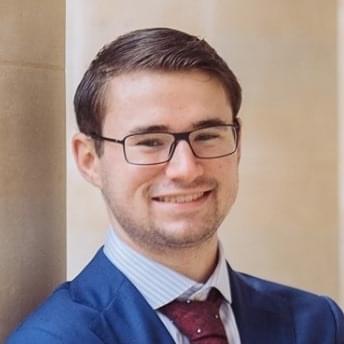 Aleric Heck started out on YouTube 10 years ago by building the largest app review channel on the platform, AppFind, with over 400k subscribers. He discovered the power of YouTube Ads 5 years ago and ran highly profitable campaigns for dozens of companies all over the world. Now, he helps entrepreneurs & marketers harness the power of YouTube Ads to grow & scale their businesses through AdOutreach.
To hear more about how you can scale your coaching business using YouTube Ads, you can register for Aleric's free webinar taking place on Thursday, August 6th, 2020 at 1 pm EST, by visiting http://www.naturalborncoaches.com/youtube!
In this episode you'll hear:
How Aleric got started with YouTube, and his approach for being successful with ads on the platform  
Why YouTube ads are so effective for coaches specifically
The flexibility YouTube has over other platforms, like Facebook
Some of the most common mistakes Aleric sees coaches make when running YouTube ads
How all you need is one YouTube ad that converts in order to scale
What an expected monthly budget for YouTube ads looks like
The timeline for traction with YouTube ads
What is 3D targeting, and so much more!  
QUOTES:
"As a coach, you know your personal brand is the most important asset you have."
"Facebook ads are good, and we all know they work, but the problem with Facebook is people just kind of scroll by. There is no intent, and they are not actuality looking up anything. On YouTube people are specifically looking for knowledge."
"The reason that YouTube ads work so well for coaches is because you are able to get in front of somebody who is actively looking."
LINKS:
Register for Aleric's Free Training on Thursday, August 6th @ 1 pm EST
His Website & Free Gift For Listeners
Want to generate 10-15 warm, qualified referrals a week into your business? Get your free guide on how to implement the 9 accelerators into your business today at http://www.naturalborncoaches.com/referrals!
Get The Coaches' Roadmap For Success for Free – Click Here
Join The Coaching Jungle Mastermind!