Subscribe: Apple Podcasts | Android | RSS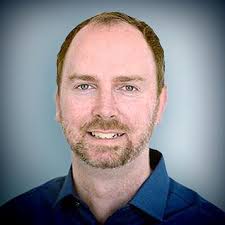 Finn Patrick is a business development mentor to ambitious visionaries and innovators looking to add 6 to 7 figures of revenue in the next year, as well as being the author of Back on Track Business.
In this episode you'll hear:
How short-term solutions can cause longer-term problems
That opportunities do this when you are trying to solve problems in "fight or flight mode"
People are still buying, but the reasons they are buying has changed
What you can do that doesn't cause fight, flight or freeze mode
Finn's advice on restructuring your offers
The importance of being a fast mover in these times of uncertainty
QUOTES:
"I think the priorities of business are going to change drastically."
"Short-term solutions usually cause longer-term problems."
"The problems that are the best to solve are the 'hair on fire' problems."
LINKS:
Finn's Book, Back on Track Business
His LinkedIn
Want to generate 10-15 warm, qualified referrals a week into your business? Get your free guide on how to implement the 9 accelerators into your business today at http://www.naturalborncoaches.com/referrals!
Get The Coaches' Roadmap For Success for Free – Click Here
Join The Coaching Jungle Mastermind!