Subscribe: Apple Podcasts | Android | RSS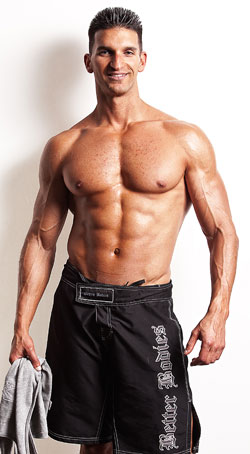 Meet "Vince Del Monte," the only Fitness Guru who has been coined The Skinny Guy Savior. Vince has transformed thousands of lives of the skinny, scrawny wimpy individual with a perfect mix of encouragement, humor, no BS, inspiration and fun with his popular best selling "No-Nonsense Muscle Building" system.
For coaches, Vince has so much great advice for success in both your professional and personal life, including how to start scaling your business to over 7-figures, the right way!
In this episode you'll hear:
How Vince started his journey in fitness and developed the curiosity build his online business
Why you need to strip down your offer
The real reasons you shouldn't dilute your focus and energy
Proximity to Power, coaches are profit centers…
The ways that Vince factors faith into his business each and every day
QUOTES:
"We have discovered that focus always wins."
"The individuals that are the most focused, make the most money."
"I am willing to go to school on other people's mistakes to buy back time and to buy speed."
LINKS:
Vince's Website & Blog
Vince's Podcast on Apple & Stitcher
HIs Book, Living Large: The Skinny Guy's Guide to No-Nonsense Muscle Building
Join The Coaching Jungle Mastermind!