Subscribe: Apple Podcasts | Android | RSS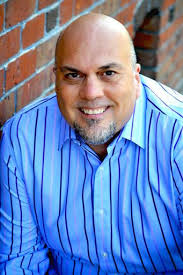 Rick Clemons is a certified coach, blogger and author of "Frankly My Dear I'm Gay". A frequent guest coach on "The Ricki Lake Show", Rick is the leader of the "Just Be You" Revolution and an advocate of people living authentic lives.
BECOMING A COACH 
When he was 38 years old, Rick came out as a gay man.   When he decided to become a coach, he wanted to help others who were doing the same, but also help anyone live a more authentic life.
BIGGEST OBSTACLE 
He quickly became known as "The Coming Out Coach" and his name was well-known. This caused a problem since he was coaching many married men, particularly when it came to receiving payment without their partners finding out about the coaching they were getting.  He did so well in his niche that it hurt him in this regard!
GETTING NEW COACHING CLIENTS
Rick has a wide following from his blogs – which are on popular websites such as The Huffington Post and he gained a large following from his appearances on The Ricki Lake Show.
BEST COACHING RESOURCES
Full Slate – the online scheduling tool that Rick uses.
MOST IMPACTFUL BOOKS
"The Art of Non-Conformity" by Chris Guillebeau
"The Pumpkin Plan" by Mike Michalowicz
"Book Yourself Solid" by Michael Port

CURRENT COACHING PROJECT
Rick has been transitioning to get his message to a wider audience, which includes "The Just Be You" movement.
INTERVIEW LINKS