Subscribe: Apple Podcasts | Android | RSS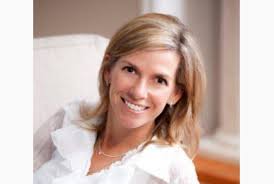 Caird Urquhart took an 18 year career in the entertainment industry (in front of the camera and behind it) and spun it into a successful coaching business, New Road Coaching.  She shares her interesting journey on today's Natural Born Coaches!
BECOMING A COACH 
Although she loved acting, Caird was seeing fewer acting opportunities with the rise of reality television.  After talking with a coach from British Columbia, she decided to make the leap to become one herself.
BIGGEST OBSTACLE 
In her previous life in entertainment, Caird as used to sharing details of her latest projects at networking events.  But with coaching comes confidentiality, so she had to be careful how she networked!
GETTING NEW COACHING CLIENTS
Caird has 3 main sources – networking, referrals and the Internet.
BEST COACHING RESOURCES
LinkedIn
MOST IMPACTFUL BOOKS
"Launch" by Jeff Walker
"7 Steps to Entrepreneurial Victory" by Chris Vanderzyden
"The Success Principles" by Jack Canfield
"Think and Grow Rich" by Napoleon Hill

INTERVIEW LINKS