Subscribe: Apple Podcasts | Android | RSS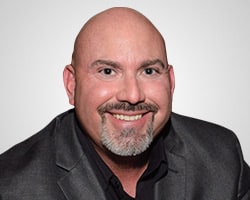 Nick Fortune is the CEO of Fortune DNA, and he helps YOU to think like the RICH and sort out the BULL, so you can make smart and sound financial decisions! Grab a seat for the free live training with Nick on Thursday, August 22nd at 2 PM EST by visiting http://naturalborncoaches.com/fortune.
Would you like to know the 3 superpowers of successful coaches? I'm offering a free training where I take what I've learned from studying, interviewing and working with thousands of coaches over the years. I'll break down what the most successful coaches do really, really well, and that you can do too! To watch the training AND get a free gift (that I usually only give to my clients) go to http://naturalborncoaches.com/super!

In this episode you'll hear:
How to understanding the different entities of your work
What the different sides of your business are, and why you need to focus on each of them
What's stopping a lot of new entrepreneurs from making the right decisions from the beginning
Tips for making non-taxable income legally and details about Nick's FREE Training coming August 22nd!
QUOTES:
"Look at who your friends are, and most importantly, look at who you are listening to."
"If you are the smartest person in the room, you aren't learning anything."
"Imagine if you could go to work, and instead of giving the first 30 of 40 percent of every dollar to Uncle Sam or whomever, you get to put it into your pocket."
LINKS:
Register for the Free Live Training with Nick
His Website & Contact Page
Mindset by Carol Dweck
The Richest Man in Babylon by George Clason