Subscribe: Apple Podcasts | Android | RSS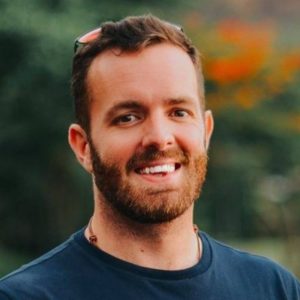 Nathan Seaward is committed to inspiring and supporting you to live a more epic life. A life where you finally reach your full potential. A life that you're excited about. A life in which you feel truly fulfilled inside and where the most important relationships in your life aren't simply exhausting.
IN THIS EPISODE YOU'LL LEARN:
How self-discovery took Nathan from "pilot" to "coach" and the ways he now teaches his clients to do the same
His approach to being a minimalist – and why he does it
What the 12-month journey is all about…
Are we over-informed and under-connected?
QUOTES: 
"We are just so swamped with information and tips and tricks and 'here's the three things to be successful.' I am the opposite of that."
"What we are really missing is the old school getting to really know someone, with deep conversation, no judgment."
LINKS:
https://www.nathanseaward.com/
https://www.instagram.com/nathanseaward/
https://www.nathanseaward.com/nathanseawardshow/
The Subtle Art of Not Giving A F*ck by Mark Manson
The 4-Hour Workweek by Tim Ferriss