Subscribe: Apple Podcasts | RSS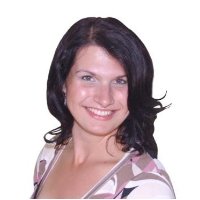 Sara Speicher is a former NCAA Division 1 basketball player who came to the United States from Europe. She fought her fears to start VBM Pro Inc, which has become a successful business helping entrepreneurs lead less stressful lives!
BECOMING A COACH 
Sara came to the United States from Europe to play basketball.  After she and her husband bought a house and had a baby, she lost her job. That surprise motivated her to start her own business helping coaches and other entrepreneurs.
BIGGEST OBSTACLE 
Her biggest obstacle was her lack of fluency in English when she first came to the United States.  But she fought through that to rapidly gain a loyal customer base.
GETTING NEW COACHING CLIENTS
In the beginning, Sara got more clients from networking and word-of-mouth.  She now gets more of her clients through social media.
BEST COACHING RESOURCES
Teamwork – project management tool
MOST IMPACTFUL BOOK
"Good to Great" by Jim Collins
"Money: Master the Game" by Tony Robbins

CURRENT COACHING PROJECT
Sara's team is helping people clear up tasks that have piled up from last year.  She's offering a free strategy session and help implementing the plan.
INTERVIEW LINKS