Subscribe: Apple Podcasts | Android | RSS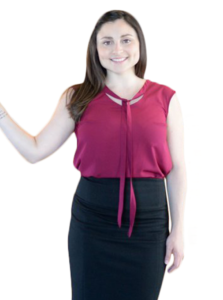 Valerie Del Grosso is a lawyer who gets your business. She's a woman on a mission who makes rock solid legal protection an easy-to-implement, seamless part of the workflow for online entrepreneurs and coaches, starting with her signature free membership to The Coaches Legal Library.

IN THIS EPISODE YOU'LL LEARN:
How litigation gave Valerie an intimate base of knowledge and experience
What she says is the single biggest legal issue facing coaches today
What coaches can do to protect themselves against infringers
And much more!
QUOTES:
"I'm a true believer in the power of coaching."
"It makes sense to actually register the copyright to your program. It's only $35, it's a pretty simple process, and it gives you huge legal rights."
LINKS: