Subscribe: Apple Podcasts | RSS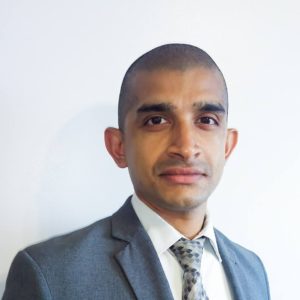 Nissar Ahamed is an accomplished Growth Hacker with extensive experience working as a Blogger, Content Creator and Editor. He is the Founder and Editor of the Award-winning Career Blog, CareerMetis. The Blog CareerMetis has a community focused approach to career discussion and has earned Nissar great respect amongst his peers.
IN THIS EPISODE YOU'LL LEARN:
Why Nissar's content marketing is based on audience building
How he manages to work with 700 contributors for his blog and stay organized
Tips on pitching to podcasts and blogs
And much more!
QUOTES:
"When I started the business, I did not have a lot of money to invest. The only thing I had was energy and time."
"If you put out good content, what will happen is you will build an audience and once you build an audience then you can go back and monetize them. You build a level of trust and that's a model I want to follow."
LINKS:
https://www.linkedin.com/in/nissarahamed
The 10x Rule by Grant Cardone