Subscribe: Apple Podcasts | RSS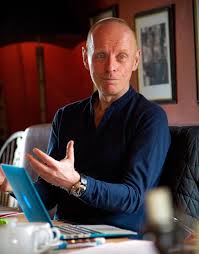 Chris Barrow has been a successful coach for over 20 years, focusing on the dental industry in the United Kingdom. He shares his secrets to running a successful coaching business on today's Natural Born Coaches!  
BECOMING A COACH 
Chris had spent 25 years in the financial industry when he decided to become a coach in 1993.  Since he had a lot of dentists as clients in his previous business, he decided to focus on the dental industry with his coaching.
GETTING NEW COACHING CLIENTS
Despite being a coach for 21 years, Chris still does a lot of speaking to get clients and is always looking for new opportunities.  He recommends that coaches not take it easy, even after they've "made it"!
BEST COACHING RESOURCES
Wunderlist  – cloud-based task management system.
MOST IMPACTFUL BOOKS
"The Time Trap" by Alec Mackenzie
"First Things First" by Stephen Covey
"The 7 Habits of Highly Effective People" by Stephen Covey
"The E-Myth" – Michael Gerber
"Getting Things Done" by David Allen

CURRENT COACHING PROJECT
His company, 7connections, is starting to put more effort into their email marketing (using Infusionsoft)
INTERVIEW LINKS