Subscribe: Apple Podcasts | RSS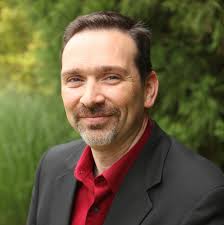 James Woosley's journey into coaching was started by his association with several influencers and mentors, including Dave Ramsay. He's now a coach, author and host of the popular podcast "Conquer Your Kryponite", which aims to help entrepreneurs around the globe.
BECOMING A COACH 
James was always a coach – he just didn't realize it! He started teaching a Dave Ramsay course, which led to him meeting several mentors who helped him become a coach. He opened his business about five years ago.
BIGGEST OBSTACLE 
His biggest obstacle, like most coaches, was finding new clients.  A bad experience with a past client opened his eyes to the value or prequalifying potential clients and to not be afraid to drop ones who aren't the right fit for his business.
GETTING NEW COACHING CLIENTS
James gets his new clients through his relationships with people.
BEST COACHING RESOURCES
His own project tracking spreadsheet/resources (get them here)
MOST IMPACTFUL BOOKS
"Linchpin" by Seth Godin
"Made to Stick" by Chip and Dan Heath
"How to Win Friends and Influence People" by Dale Carnegie
"The 7 Habits of Highly Effective People" by Stephen Covey

CURRENT COACHING PROJECT
James is working on a new E-book based on the "40 before 40" challenge that he talks about in the interview.  He's also working on his next book!
INTERVIEW LINKS
"Conquer Your Kryponite" Podcast