Subscribe: Apple Podcasts | RSS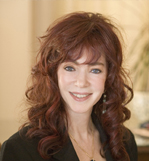 Dr. Sharon Livingston is the Co-Founder of ICCA (International Coach Certification Alliance), as well as the Founder and President of The Livingston Group. She has worked with coaching greats such as Jack Canfield, Stephen R. Covey, and more.
BIGGEST OBSTACLE
Learning to do public speaking.
GETTING NEW COACHING CLIENTS
Dr. Livingston gets her new clients from online marketing campaigns and referrals.
CURRENT COACHING PROJECT
Promoting her book, "Get Lost Girlfriend: How I Found Myself When My Friend Dumped Me" as well as working on her new book "Spark", which will focus on igniting employee engagement for prosperous companies.
SOME QUOTES FROM THE INTERVIEW 
"I think the biggest mistake coaches make is not valuing ourselves"
"We do a much better job when we are adequately nurtured ourselves; we have to charge so we can do our best work."
"The more you can get yourself out there and give your gift to the world, the more people you can help"
"If I want to work with someone I admire, I just get the guts to go after it"
INTERVIEW LINKS