Subscribe: Apple Podcasts | Android | RSS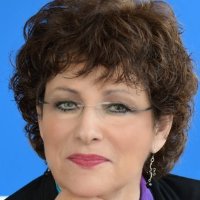 Janet Zaretsky is a certified professional behaviour and motivators analyst. She's an international speaker, trainer and founder of The Zenith Business.
BECOMING A COACH
Janet previously was a registered nurse for 21 years. She wrote the care plans for the State of California in high-risk infant follow-up, which is where she discovered coaching as she was helping people advocate for their families. She enrolled in Coach U in 1995 and entered the coaching field, working with over 31,000 people in the past 20 years.
BIGGEST OBSTACLE
Deciding on her niche.
GETTING NEW COACHING CLIENTS
Janet gets her clients from speaking, networking and referrals.
MOST IMPACTFUL BOOKS
CURRENT COACHING PROJECT
Janet is developing sales-closing training.
INTERVIEW LINKS