Subscribe: Apple Podcasts | RSS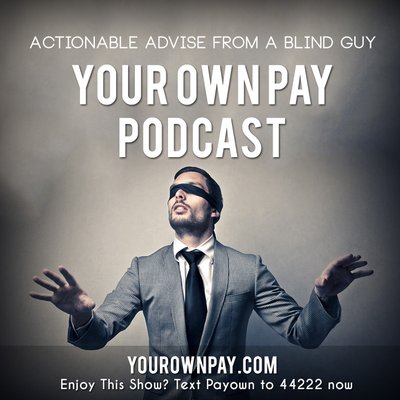 Michael Babcock helps blind business owners build their brands and companies, and is the host of the "Your Own Pay" podcast.
BECOMING A COACH
Michael has been blind since birth, and went to public school surrounded by sighted peers. He started teaching assisted technology in 2011, but when his mother passed away unexpectedly that year he returned home to Montana to be with his family. He started looking for ways to make money online and go onto Craigslist, where he found a Cost Per Action (CPA) opportunity, which paid him to get leads for companies such as Netflix and Audible. He enjoyed it, but felt there was something missing.
In 2014, he started building the foundation of his own brand, and built a tightknit community of interactive followers. This evolved into him coaching others.
GETTING NEW COACHING CLIENTS
Michael gets a lot of his new clients from Twitter.
MOST IMPACTFUL BOOK
SOME QUOTES FROM THE INTERVIEW 
"Stepping into doing these podcasts is helping me form my story"
"That's the secret, being able to build your own personal tribe that people can connect with"
"Social media can be overwhelming, especially with the accessibility challenges"
"Be you"
INTERVIEW LINKS