Subscribe: Apple Podcasts | RSS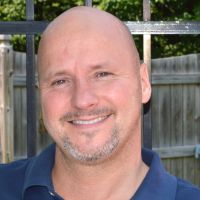 Dennis Brown is a LinkedIn expert who has spent over 20 years in business. Dennis went from being a social media nay-sayer to having great success on LinkedIn, and he now helps coaches and other business professionals get the same results.
BIGGEST OBSTACLE 
Dennis  thinks that most people aren't willing to just pick up the phone and call others!
GETTING NEW COACHING CLIENTS
Dennis gets his clients from LinkedIn!
SOME QUOTES FROM THE INTERVIEW 
"Social Selling isn't something that's been around for decades. Networking has been around for a long time, but social selling in the form of using the internet and using social media is a fairly recent phenomenon"
"When somebody lands on your profile, you've got only one chance to make a good first impression"
"The most valuable pieces of real estate on your entire profile are your picture and your headline."
"Quality over quantity. Make sure you put strong content out there."
"Repurposing quality content on Linkedin is a very viable model to try to position yourself."
"Start learning how to target people on LinkedIn or more importantly, how to engage those conversations offline because that's where the magic happens"
 
INTERVIEW LINKS