Subscribe: Apple Podcasts | RSS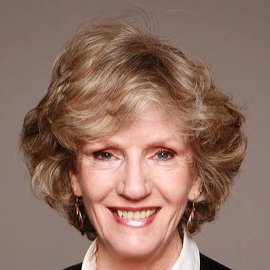 Elizabeth Hepburn has lived a life inspiring others and sharing her advice aimed at invigorating the body, mind and spirit!
BECOMING A COACH
Elizabeth was a singer her entire life, and came to New York to pursue a career in the art.  In the 1970's, she was diagnosed with cancer, and had 6 surgeries in four years, followed by three years of chemotherapy. It got her attention, and her life was never the same again.  She realized there was something more for her to do. She took responsibility for herself and was guided and lead to every manner or healing modality. She found a meditation class and the minute she went, she knew she would find joy there.  It inspired her to help others understand we are all energy. A few years later, she put out her first recording called "Gratitude" and started offering programs revolving around healing.  
SOME QUOTES FROM THE INTERVIEW 
"Be here now, now is the only time we have"
"With all I've gone through in my life, I believe that every crisis is an opportunity"
"My life is all about energy"
"We have to  set the stage for our own wellbeing and our own wellness"
CURRENT COACHING PROJECT
Elizabeth is launching a new podcast and writing a new book.
INTERVIEW LINKS