Subscribe: Apple Podcasts | RSS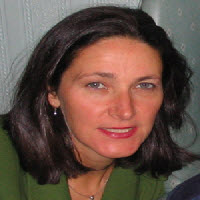 Cathi Hargaden specializes in Feng shui for coaches, entrepreneurs, freelancers, therapists and she helps people set up their environments for the best feeling so they can excel in what they do.
BECOMING A COACH
Cathi has a background in radio journalism and teaching, complimentary therapy and medical health field (occupational therapy). 20 years ago she was visited by a colleague who commented on the energy of her home, saying it was good Feng shui. She started investigating and studying it, later teaching feng shui to university students and consulting large corporations, as well as giving talks on the subject.
BIGGEST OBSTACLE
Breaking down the subject of Feng shui to others and making it simple.
SOME QUOTES FROM THE INTERVIEW 
"Places like Google and Apple, they've got amazing environments for their workers to create these ideas, because they've set them up in these environments that actually enhance their creativity."
"What I do is based on a 4,000 year old philosophy in China"
"Nature is our teacher. It's got a beginning, middle and end, and there's a cycle to it"
"If you're not balanced in your business, then you're going to have issues with cash flow and how you handle the business"
"Your environment is talking back to you all the time"
INTERVIEW LINKS