Subscribe: Apple Podcasts | Android | RSS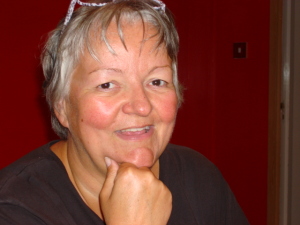 Judith Morgan made the jump from the life of an accountant for small businesses to coaching entrepreneurs.  She's used her passion for writing to build a strong rapport with her clients, through her emails and her blog posts at JudithMorgan.com.
BECOMING A COACH 
Judith was an accountant focusing on small business clients for 25 years.  She sold that business, and took about five years to decide that she wanted to do next (while working with a few accounting clients to stay busy).  A meeting with Thomas Leonard (who was often referred to as the "Father of Coaching") led her to become a coach!
BIGGEST OBSTACLE 
Creating a stable income from coaching in the early days.  She was able to build her coaching part-time with the help of the accounting income that she brought in at the time.
GETTING NEW COACHING CLIENTS
Judith's marketing efforts are done 100% online.  She enjoys writing and puts a lot of effort into her email newsletter and her blog.
BEST COACHING RESOURCES
SetMore (online scheduler)
MOST IMPACTFUL BOOK
"The Prosperous Coach" by Rich Litvin and Steve Chandler

INTERVIEW LINKS