Subscribe: Apple Podcasts | RSS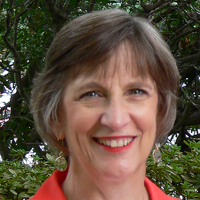 Meredith Bell is the Co-Founder and President of Performance Support Systems (PSS), based in Virginia. She is an informal mentor and coach to coaches, consultants and HR professionals. The company has created the "Ultimate Virtual Coaching System", ProStar Coach.
BECOMING A COACH
After starting her career in the education system, Meredith started her own business over 30 years ago. She and her partner decided to move their focus to software, with their initial tool providing 360 degree feedback (called "20/20 Insight"), leading to their current business model.
BIGGEST OBSTACLE
Having no business background, Meredith had to learn how to market herself and sell her services.
GETTING NEW COACHING CLIENTS
Referrals, affiliates and LinkedIn
MOST IMPACTFUL BOOK
"The Prosperous Coach" and "37 Ways to Boost Your Coaching Business" by Steve Chandler
CURRENT COACHING PROJECT
Meredith is working to continue the momentum with ProStar Coach and has a pilot project with a product being used in an Ohio high school.
INTERVIEW LINKS
www.YourVoiceOfEncouragement.com (Meredith's blog)